Why a Cedar Spring Recreation Hot Tub?
We carry New Zealand's largest range of Resort quality Outdoor Hot Tubs at direct from the manufacturer prices.
For less than the cost of a family trip overseas you can bring the professional Spa Experience into your own home for life. 
The world is a different place. Many simple healthy amenities we took for granted, like the a communal hot tub or sauna, isn't practical anymore. It's time to build your personal backyard paradise is now.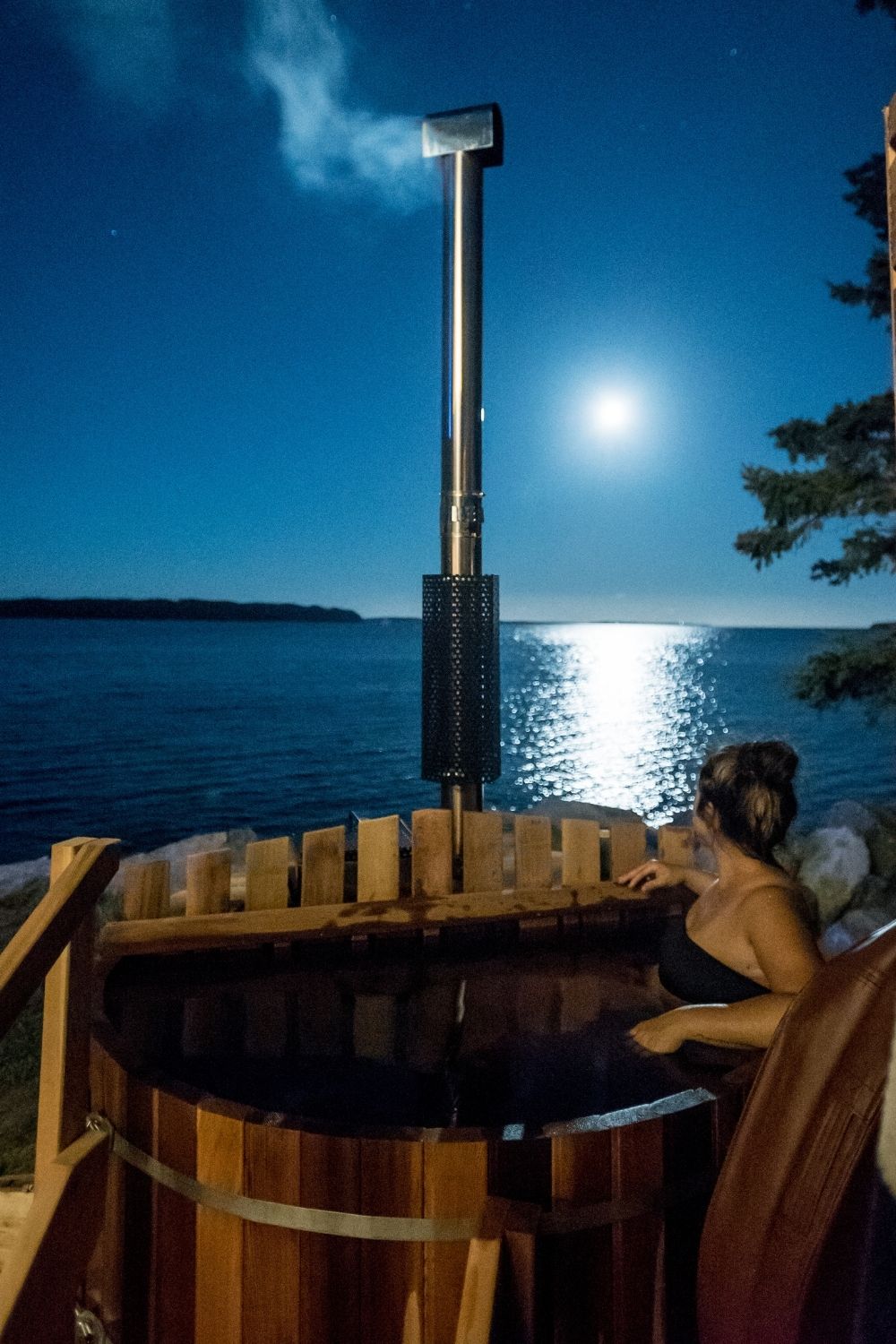 A healthier soak: Cedar Spring's tubs are better for you and the environment. Chemical free hot tubbing is a far more pleasurable experience than a chlorinated spa pool. You can also recycle water for all sorts of things around your property. 
Simple heating processes: both our wood-fired and electric tubs are extremely simple to heat, run and maintain. You can learn more about them in our Information Centre & FAQs.
All in one cost: everything is included in one simple cost (we won't charge you several hundred dollars for a set of cedar stairs to match your beautiful new hot tub) and we keep a simple and fair shipping rates throughout the country.
New Zealand's best value for money cedar tubs: most of our tubs arrive flat packed for easy assembly which is great for two reasons.
The first is our unit and shipping costs are lower and this is reflected in our competitive pricing. Our kits arrive with virtually everything you need, we offer aftersales setup support six days a week and we even have a network of partners who can build your tub if you'd prefer (at a small additional cost)
The second is the hidden costs of other pre built hot tubs because, depending on your address and the desired location of the tub on your property, the total cost may be much higher. Easy self assembly makes it easy to place your hot tub in as unique a spot on your property as you'd like without a crazy bill to make it happen (we even see our saunas and hot tubs end up on roofs and all sorts!).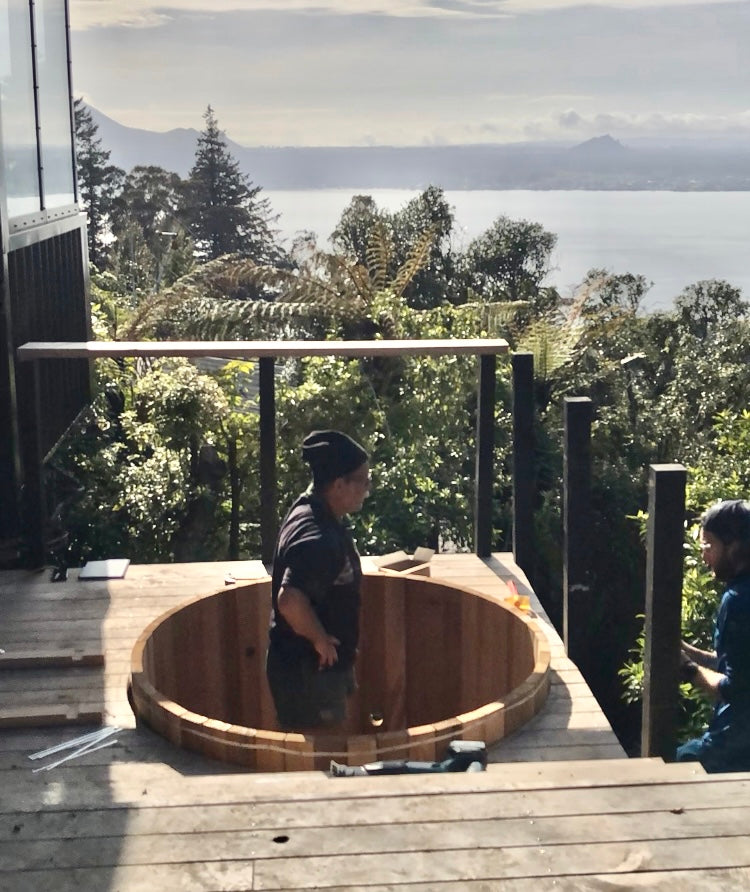 Made From The Highest Quality Canadian Western Red Cedar.
Our range of 100% natural cedar hot tubs have been well loved in the harsh Canadian elements for years. Now they're finally available exclusively in Australia & New Zealand direct from the distributor and into your primary or secondary residence — on and off-grid.
We only use the highest grade western red cedar for unparalleled beauty, quality, and longevity.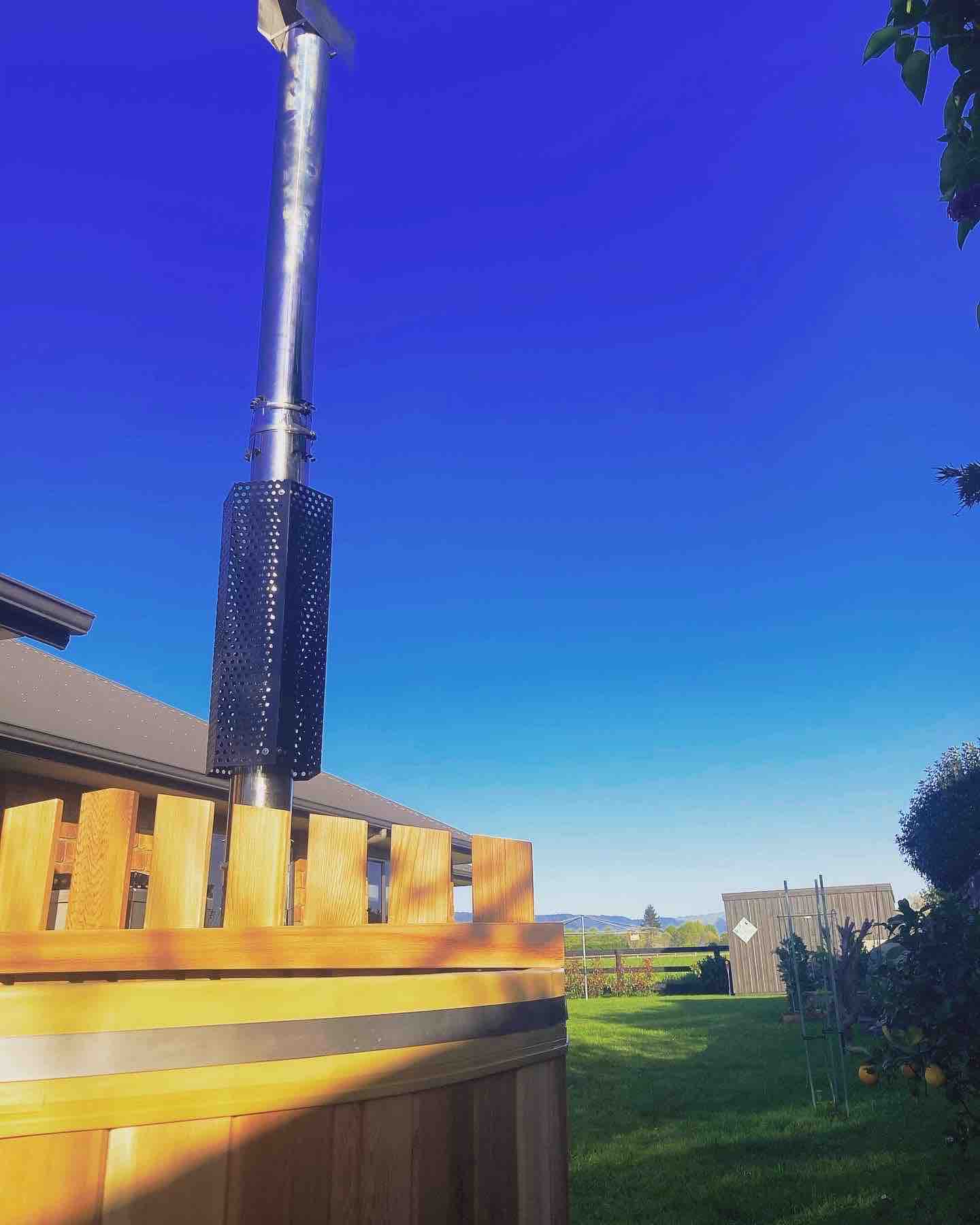 Off- and On-Grid Optionality
Our wood-fired hot tubs are designed to run 100% off-grid & electricity free. This means they can be installed in even the most remote locations.
We only carry submersible wood-burning stoves which offer the efficient heat transfer of any wood-fired tubs on the market.
SHOP WOOD FIRED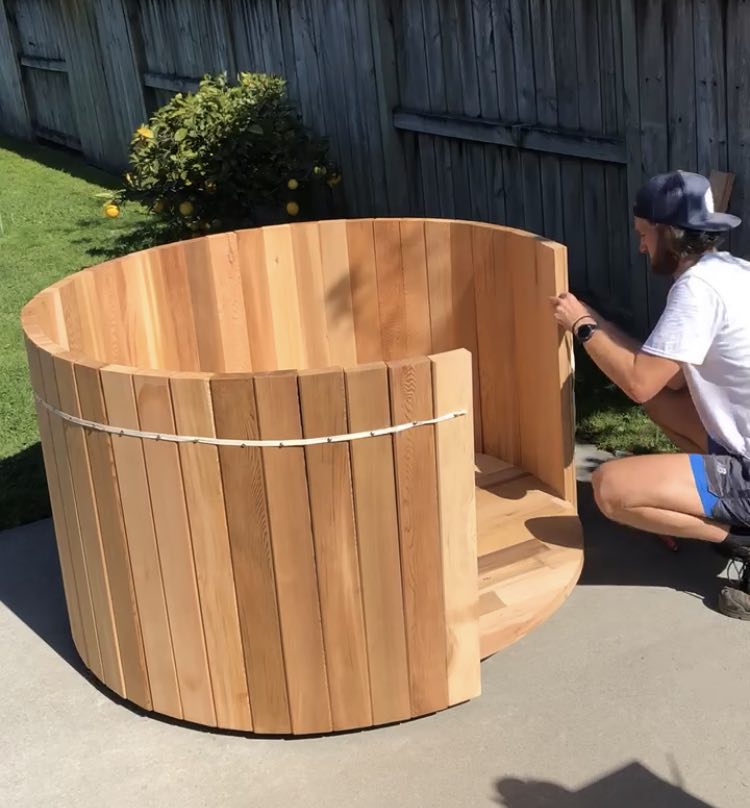 Easy Self Assembly
Our hot tub kits arrive ready for easy self-assembly. No special tools or carpentry skills are required and our instructions are written with the DIY customer in mind.
All lumber pieces are pre-cut so no sawing is required. Assembly requires 2 people and typically takes 4-6 hours.
We also have a dedicated customer support team available for additional 1-1 assistance should you need it.
A Proud New Zealand Company
We're proud of who we are, what we create and that we are a 100% New Zealand owned company.
We work directly with our overseas partners and suppliers which means we can offer unparalleled wood quality at direct from manufacturer prices on barrel sauna and hot tubs kits as well as luxury geodesic domes
Blog posts
We're super excited to be moving into a brand new warehouse in Tauranga. Our Warehouse Partner NDL have been working on a new site for a long time, and we are super happy to...

We're super excited to be moving into a brand new warehouse in Tauranga. Our Warehouse Partner NDL have been working on a new site for a long time, and we are super happy to...
Frequently Asked Questions
Does my tub come with a cover and stairs or is that extra?

We won't ever charge you extra for what should be included. Every unit comes with a cover and stairs.
Why a Cedar Spring Hot Tub?

Our direct from the manufacturer pricing allows us to offer the highest quality cedar hot tub products in New Zealand for the best value in market. It's why these are Canada's most popular cedar tubs.
Do you recommend a Wood-Fired or Electric heat source?

That's a trick question because we absolutely recommend both. Factors to think about: how regularly are you planning on using your hot and what are you goals with its use and the location you're using it. Feel free to talk to our experts if you want to weigh up your options further
Do your cedar tubs come with an industrial liner or are they natural cedar only?

Unlike other suppliers we don't like telling you whether an industrial liner or a traditional bare cedar tub is preferable. You have the option for either, feel free to speak with our experts to discuss this in more detail.
How does insulation work with your hot tubs?

Insulation is possible if you're using our industrial vinyl liner. Insulation is not possible inside the tub cedar staves if you select a traditional bare cedar barrel hot tub.
Can I assemble my own hot tub?

All of our hot tub kits arrive pre-cut and ready for easy self assembly. For electric tubs, it may be a local requirement to get a specialist to get your hot tub connected to power the heater and pump attached to the tub.
What do I need to do to prepare the foundation of my hot tub?

We have a blog post about the keys to building a proper foundation. Key priority: level, dry and stable ground (concrete, paving stones, wooden decking are all ideal).
How do I drain the tub

Simply pull open up the plug on the bottom of the hot tub much like a bathtub and let the water drain. Some people also use submersible pumps to recycle the tub water across your garden, grass or other areas you use grey water.
What are the delivery options or can I pick up my sauna for free?

Anyone is able to pick up their sauna from our Tauranga Warehouse at no cost. We also offer depot and residential curbside delivery options throughout New Zealand. Shipping is possible into Australia