Why a Cedar Spring Recreation Sauna?
We carry New Zealand's largest range of Resort quality Outdoor Saunas at direct from the manufacturer prices.
For less than the cost of a family trip overseas you can bring the professional Spa Experience into your own home for life. 
The world is a different place. Many simple healthy amenities we took for granted, like the sauna at our local gym or pool, isn't practical anymore. It's time to build your personal backyard paradise is now.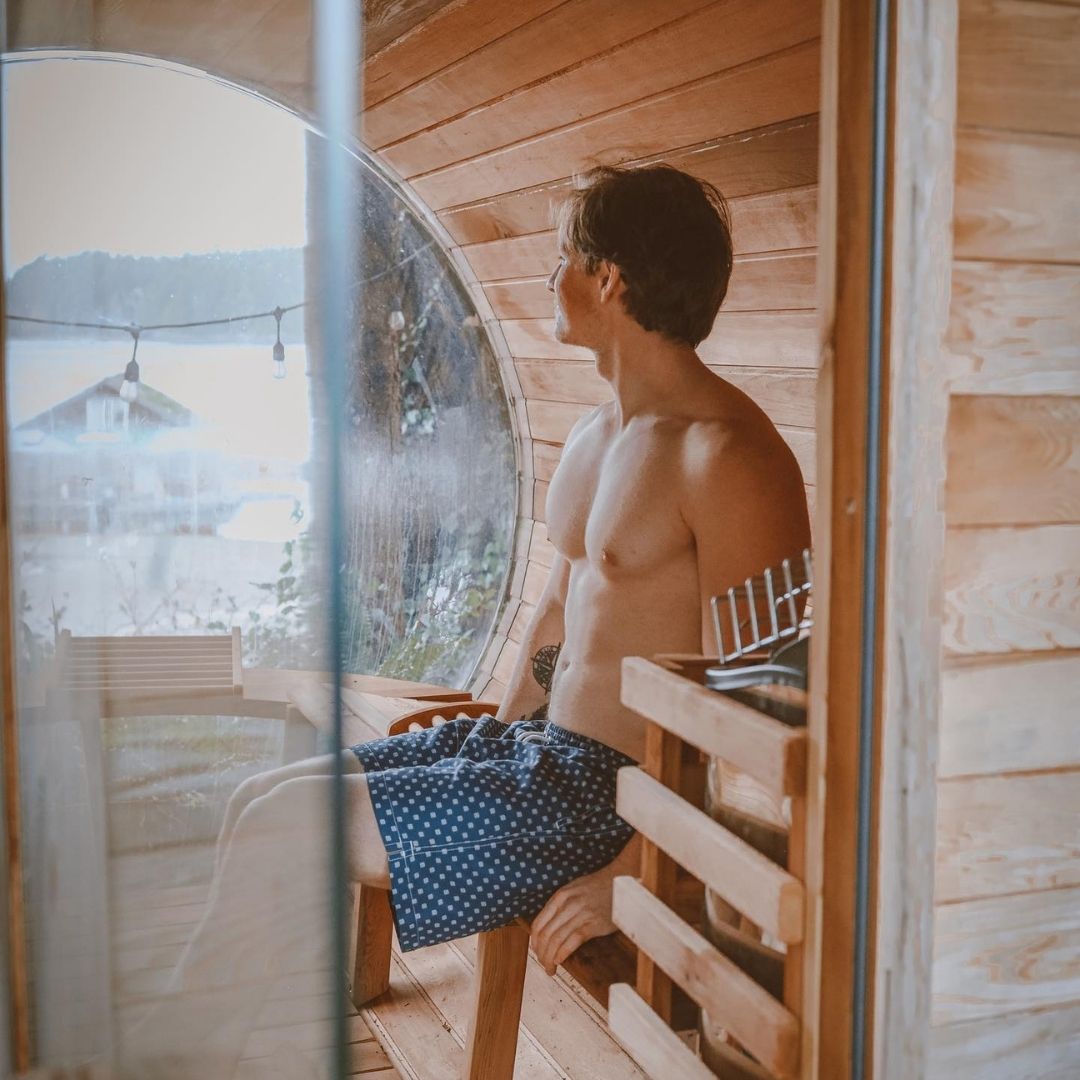 Safe and simple relaxation: did you use to regularly enjoy a sauna at the gym or pool? The world is different now. For less than an overseas family vacation you can  own a gym quality sauna in your home.
Economical setup and maintenance:our saunas are simple to setup, dead easy to maintain, and heat up in a snap. 
The best value barrel saunas in market: we work directly with our Canadian suppliers to offer the most premium wood products in the market. Being partners rather than distributors we can offer prices unparalleled in the market and we offer fair and reasonable delivery prices throughout the country.
Unrivaled Cedar: working directly with our partners we offer the highest quality Western Red Cedar in New Zealand, see the difference quality makes with a "knot free" sauna.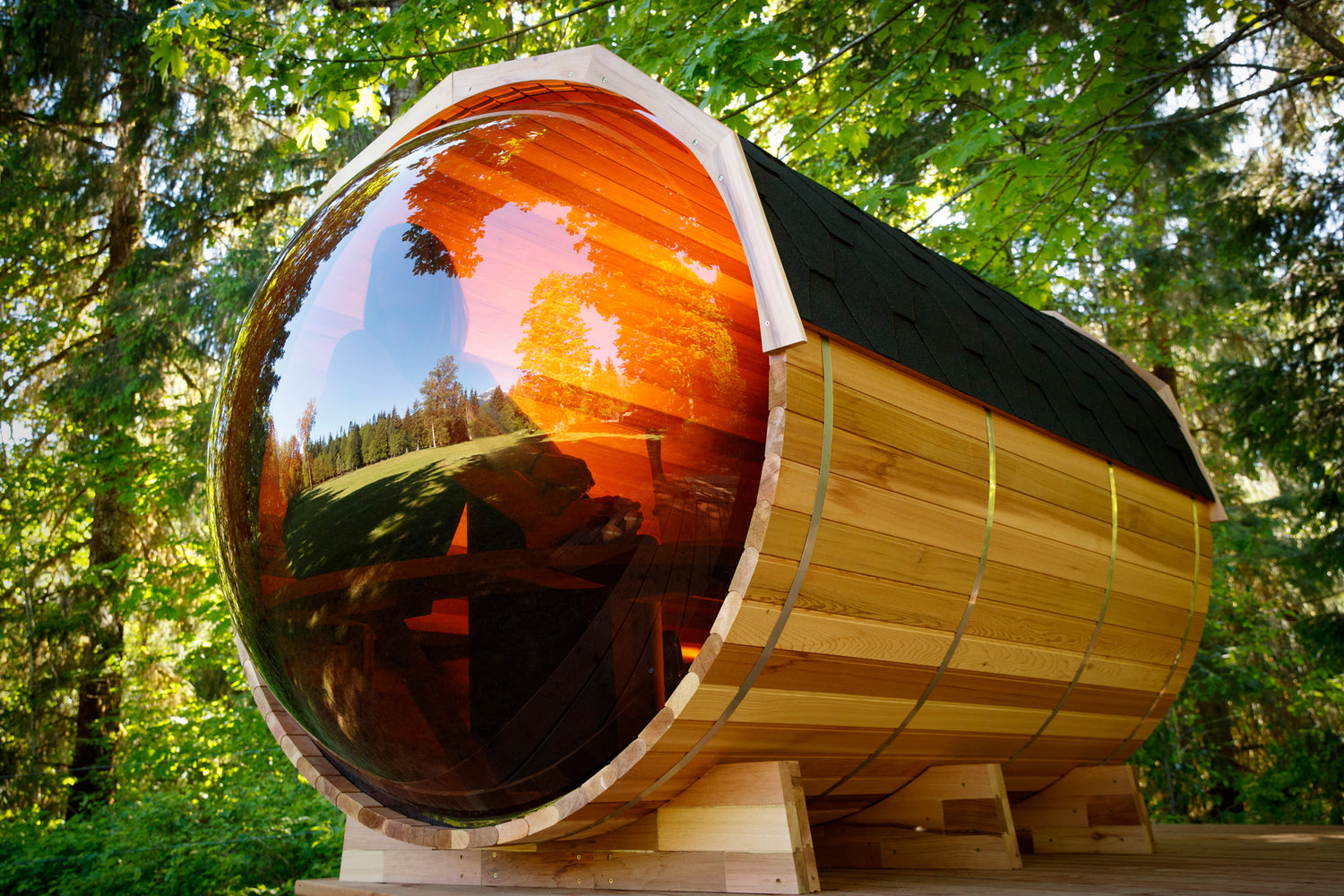 Made From The Highest Quality Canadian Western Red Cedar.
Our range of 100% natural cedar saunas have been well loved in the harsh Canadian elements for years. Now they're finally available exclusively in Australia & New Zealand direct from the distributor and into your primary or secondary residence — on and off-grid.
We only use the highest grade western red cedar for unparalleled beauty, quality, and longevity.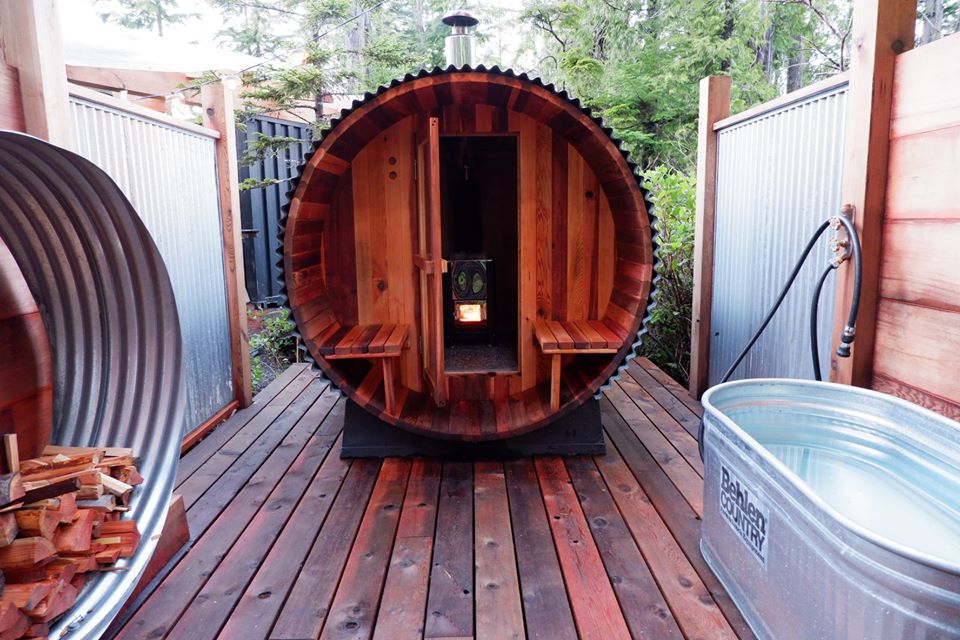 Off- and On-Grid Optionality
Our wood fired saunas are able to run 100% off-grid & electricity free. This means they can be installed in even the most remote locations.
That said, our aesthetically pleasing cedar and thermowood designs are extremely popular in urban settings and most often heated electrically.
We Ship Throughout Australia & NZ
Cedar Spring's sauna kits or wood burning hot tub kits ship globally, into complete wilderness and can be self-constructed completely off-grid. It's why we package all of our barrel saunas and hot tubs with difficult terrain, long trips and bumpy roads in mind.
Our shipping crates come with absolutely everything you will need to set up your cedar hot tub, barrel sauna or backyard accessory.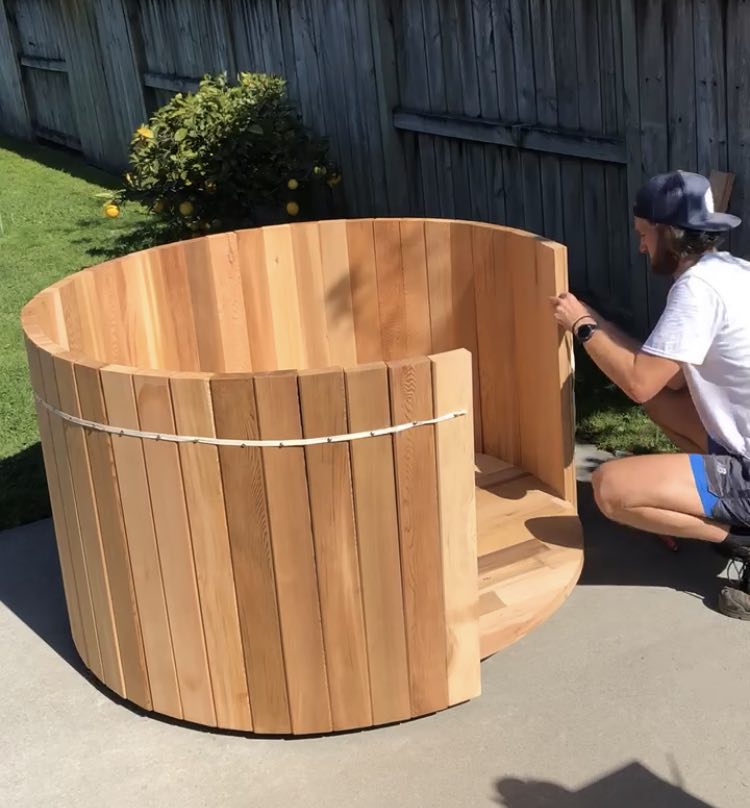 Easy Self Assembly
Our hot tub and sauna kits arrive ready for easy self-assembly. No special tools or carpentry skills are required and our instructions are written with the DIY customer in mind.
Everything is pre-cut so no sawing is required. Assembly requires 2 people and typically takes 4-6 hours.
We also have a dedicated customer support team available by phone for additional 1-1 assistance should you need it.

A Proud New Zealand Company
We're proud of who we are, what we create and that we are a 100% New Zealand owned company.
We work directly with our overseas partners and suppliers which means we can offer unparalleled wood quality at direct from manufacturer prices on barrel sauna and hot tubs kits as well as luxury geodesic domes.
TALK TO OUR TEAM
Blog posts
We're super excited to be moving into a brand new warehouse in Tauranga. Our Warehouse Partner NDL have been working on a new site for a long time, and we are super happy to...

We're super excited to be moving into a brand new warehouse in Tauranga. Our Warehouse Partner NDL have been working on a new site for a long time, and we are super happy to...
Frequently Asked Questions
What are the health benefits of regular sauna use?

There are a range of health benefits that have been scientifically proven over decades long studies. Some benefits include: a better sleep, reduced stress, detoxifying the body and skin, calorie burn, muscle joint rejuvination and more. See full blog post here.
Why a Cedar Spring Sauna?

Our direct from the manufacturer pricing allows us to offer the highest quality cedar sauna products in New Zealand for the best value in market. It's why these are Canada's most popular saunas.
Do you recommend a Wood-Fired or Electric heat source?

That's a trick question because we absolutely recommend both. Factors to think about: how regularly are you planning on using your sauna and what are you goals with the sauna use. A Wood-Fired stove requires more effort each time but it also can't be beat for a relaxing and pure sauna experience.
What wood type do you recommend for an outdoor sauna?

Wood type sometimes comes down to the budget you have to work with, so the most important thing to do is read up on the various wood types and make sure you're sauna price is reflective in your purchase. You can download our New Zealand Sauna Wood Guide for free.
How hot will my sauna get?

Our traditional saunas can heat up to 80 to 90 degress Celsius. You can maintain and control the temperature either with your electric heater unit or with the way you pack your wood-fired heater.
Can I build my own sauna?

All of our Sauna kits arrive pre-cut and ready for easy self assembly (approximately four hours between two people). You can see a time lapse video of one being built here.
What are the delivery options or can I pick up my sauna for free?

Anyone is able to pick up their sauna from our Tauranga Warehouse at no cost. We also offer depot and residential curbside delivery options throughout New Zealand. Shipping is possible into Australia