Scenic View Thermowood Sauna - 8 Person
Regular price
$14,249.00 NZD
Regular price
$13,249.00 NZD
Sale price
$14,249.00 NZD
Unit price
per
Sale
Sold out
 Chat with our New Zealand sales and support team 7 days a week at 09-886-5691. Estimated Delivery late January 2023 - confirm your unit with a deposit now. 
Our Scandinavian Scenic View Saunas are now available in New Zealand at direct from the manufacturer prices. 

The world we live in now is different to year's past. Simple healthy amenities we took for granted, like the sauna at our local gym or pool, isn't as desirable as it once was.
Our direct to consumer 'kit' business model we proudly carry the largest range of resort quality Saunas and Hot Tubs in New Zealand.
For less than the cost of a family trip overseas you can bring the professional Spa Experience into your own home for life. 
We offer unparalleled quality at the most affordable price in New Zealand. Turn your backyard into your own personal getaway today. 
Prefer to speak with one of our sauna experts by phone? Give us a call 10am-6pm daily: 09 886-5691.
WHY A TRADITIONAL SAUNA?

Around the world, and particularly in Scandinavian countries, saunas have been used for thousands of years for their social and therapeutic benefits. Regular sauna use has been scientifically proven to carry many health benefits that have you looking (and feeling) great. 
Each Cedar Spring Scandinavian Scenic View Barrel Sauna kit can be paired with either a wood-fired or electric heater of your choice and comes included with a wooden water bucket and ladle, sauna rocks, a combination thermometer/hydrometer gauge, interior seating benches and lighting. 

OUR SAUNA DESIGN
The Scenic View Barrel Sauna is our most innovative sauna design. It's a must-have for properties surrounded by breathtaking natural scenery. Bathe in this eco-friendly sauna whilst taking in the great outdoors through the viewing window. With on both sides you ha.
Our saunas will heat up in under one hour, allowing you to relax in a temperature of up to 90C. With windows on both sides you have a visually appealing and relaxing atmosphere. 
PRODUCT SPECIFICATIONS
Pre-cut and grooved lumber, 38mm thickness
100% Scandinavian Thermowood
Full front glass front wall & half moon back wall
Stainless steel bands, hinges, heater and fasteners
Interior explosion-proof light bulkhead (wiring should be sourced locally)
Wooden heater guard
Integral door handle/towel bar
2 opposite facing benches for sitting or reclining
1 x head rest and 1 x back cradle
Includes wooden water bucket & ladle, thermometer/hygrometer, and sand timer & Shingles
Sauna windows: full front wall, half back wall
Safety fence for heater: For electric heater
*** If you are going with a wood burning stove option 6" stove piping, flashing and chimney boot will need to be sourced locally unless purchased as a add on.
MATERIALS
Thermowood is created by heat treating Scandinavian softwood to temperatures ranging from 80 – 110°C in special chamber kilns for up to 96 hours. Steam is used as a protective gas and helps to prevent the wood from splitting and becoming damaged during treatment. Wood that has been heat treated is much more porous than untreated wood, vastly improving its insulating properties. This process makes the perfect material for saunas!

The door hinges, heater, fasteners and bands are made of stainless steel. The sauna comes with a tempered and tinted full glass door with self-closing hinges.
ASSEMBLY

Our easy to follow instructions for self-assembly make setting up your barrel sauna a breeze. No special tools or carpentry skills are required and our instructions are written with the DIY customer in mind. All lumber pieces are pre-cut and complete assembly typically takes approximately 4-6 hours.
SHIPPING & TAXES
We ship our saunas all throughout Australia and New Zealand and therefore GST and shipping rates are applied at checkout. 


MEASUREMENTS
Share With Family or Friends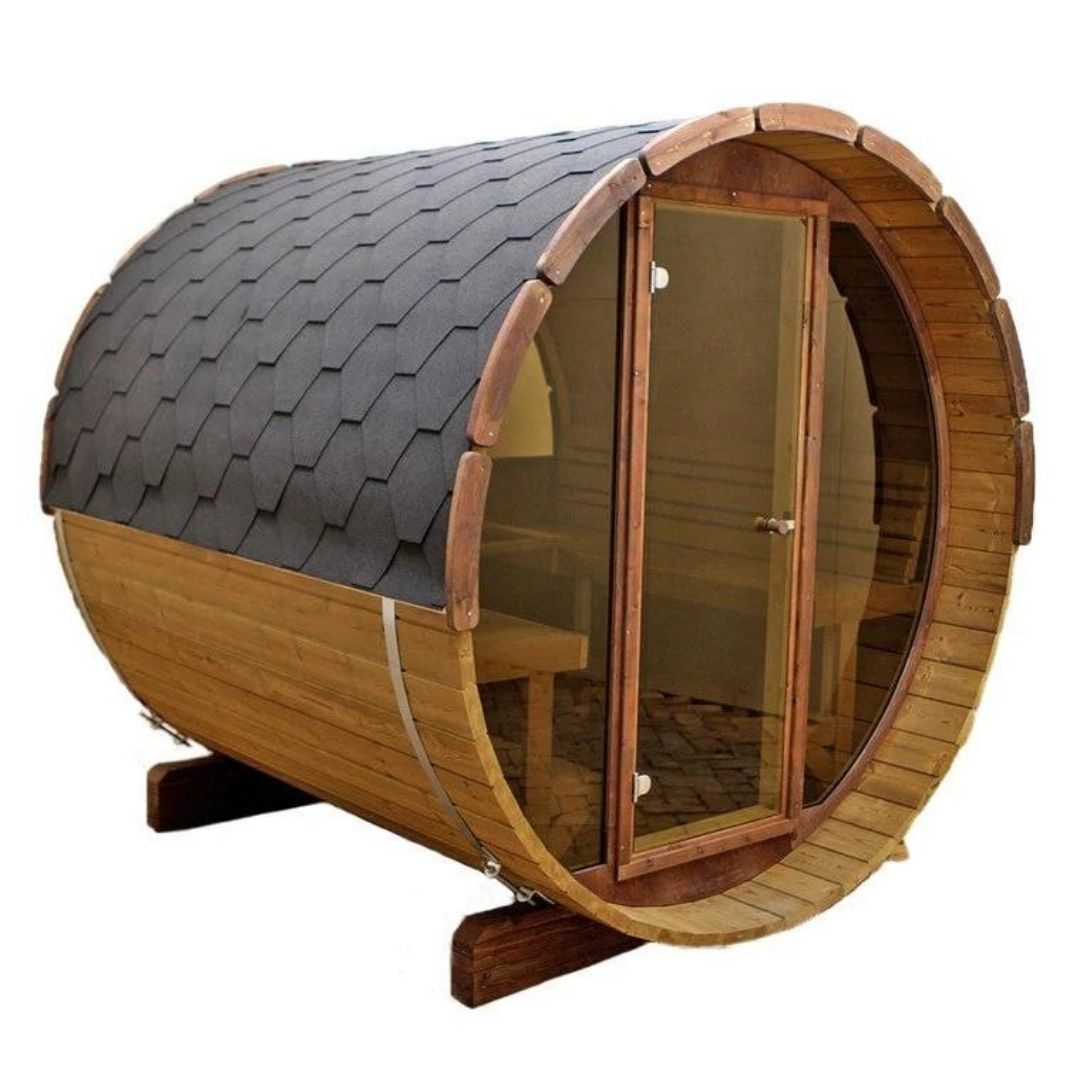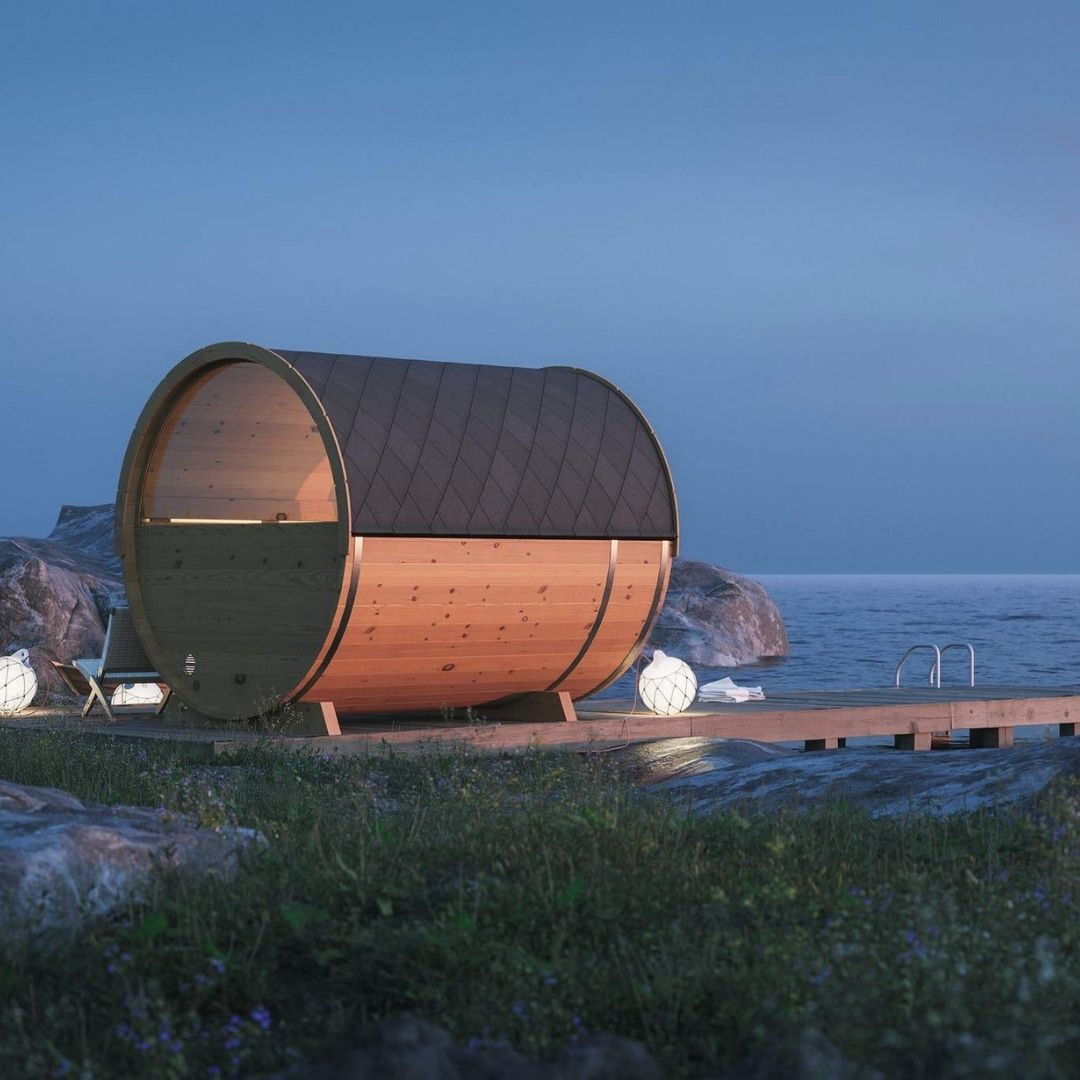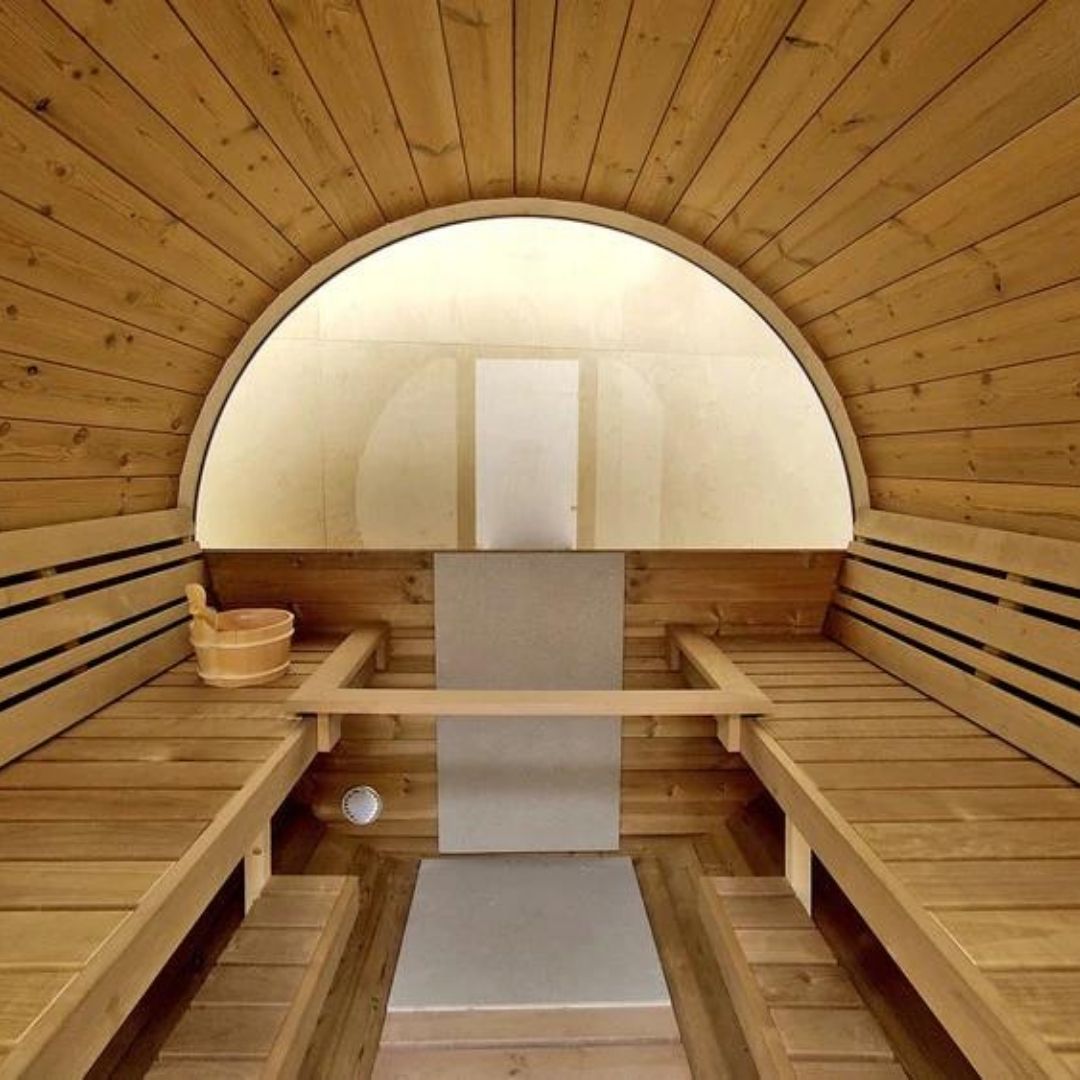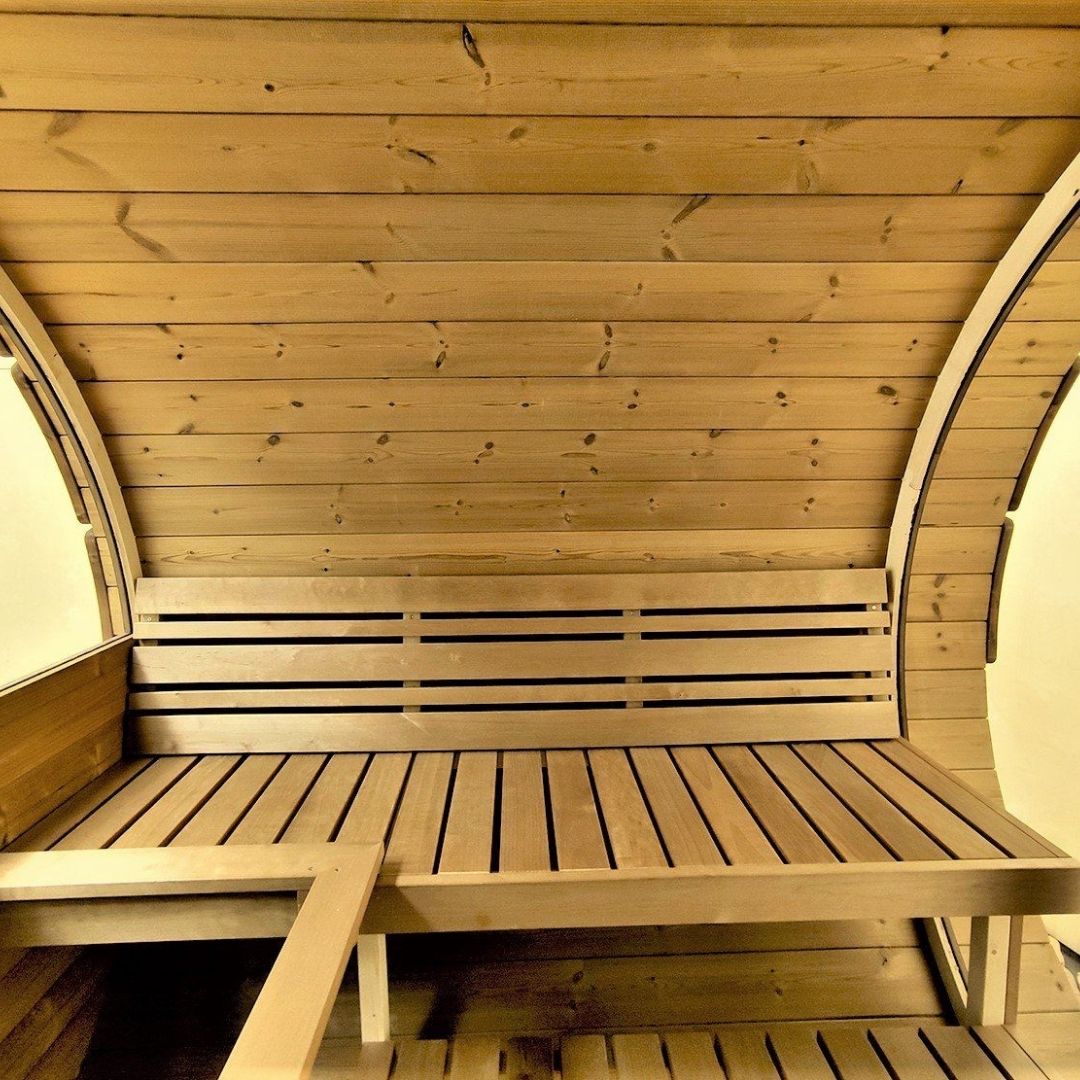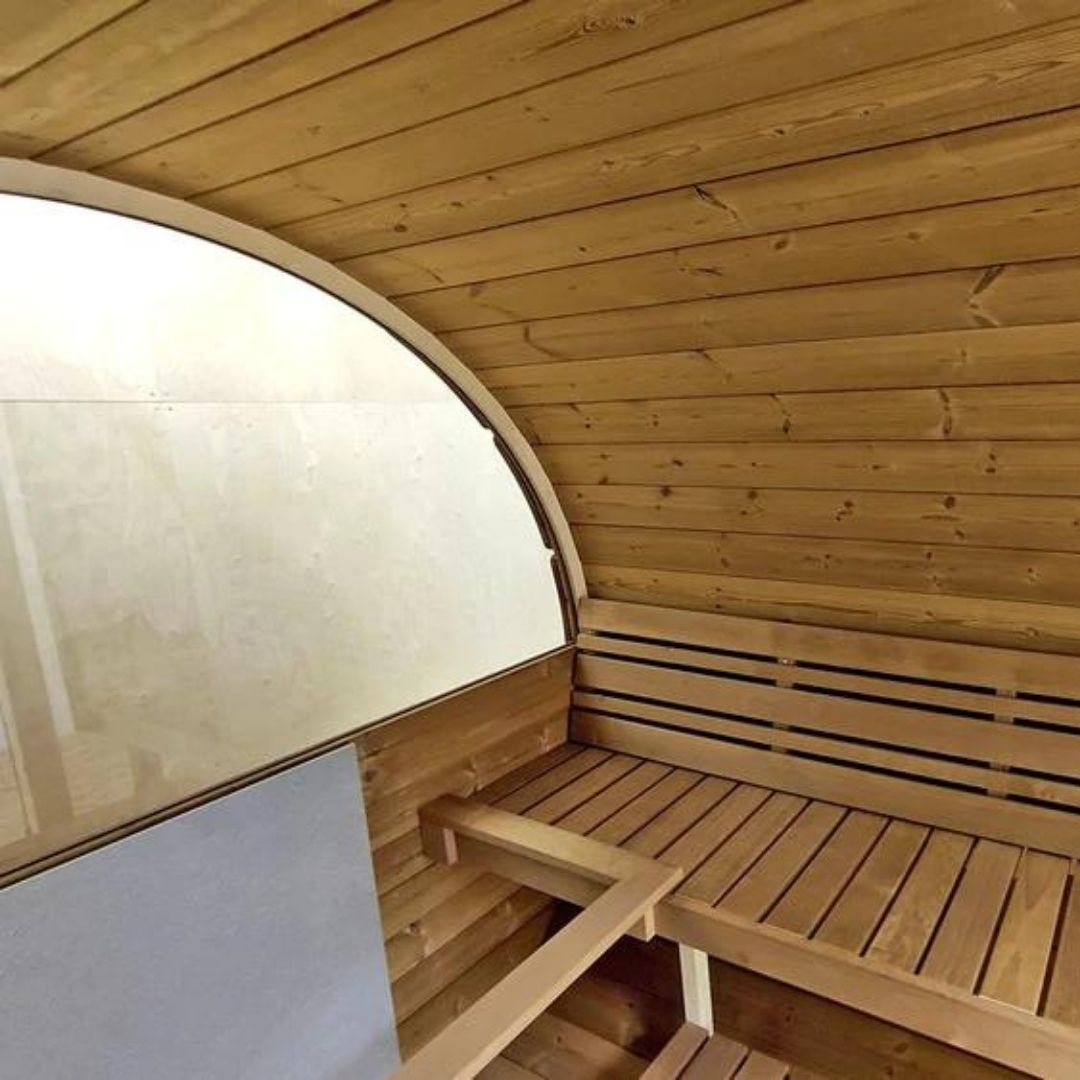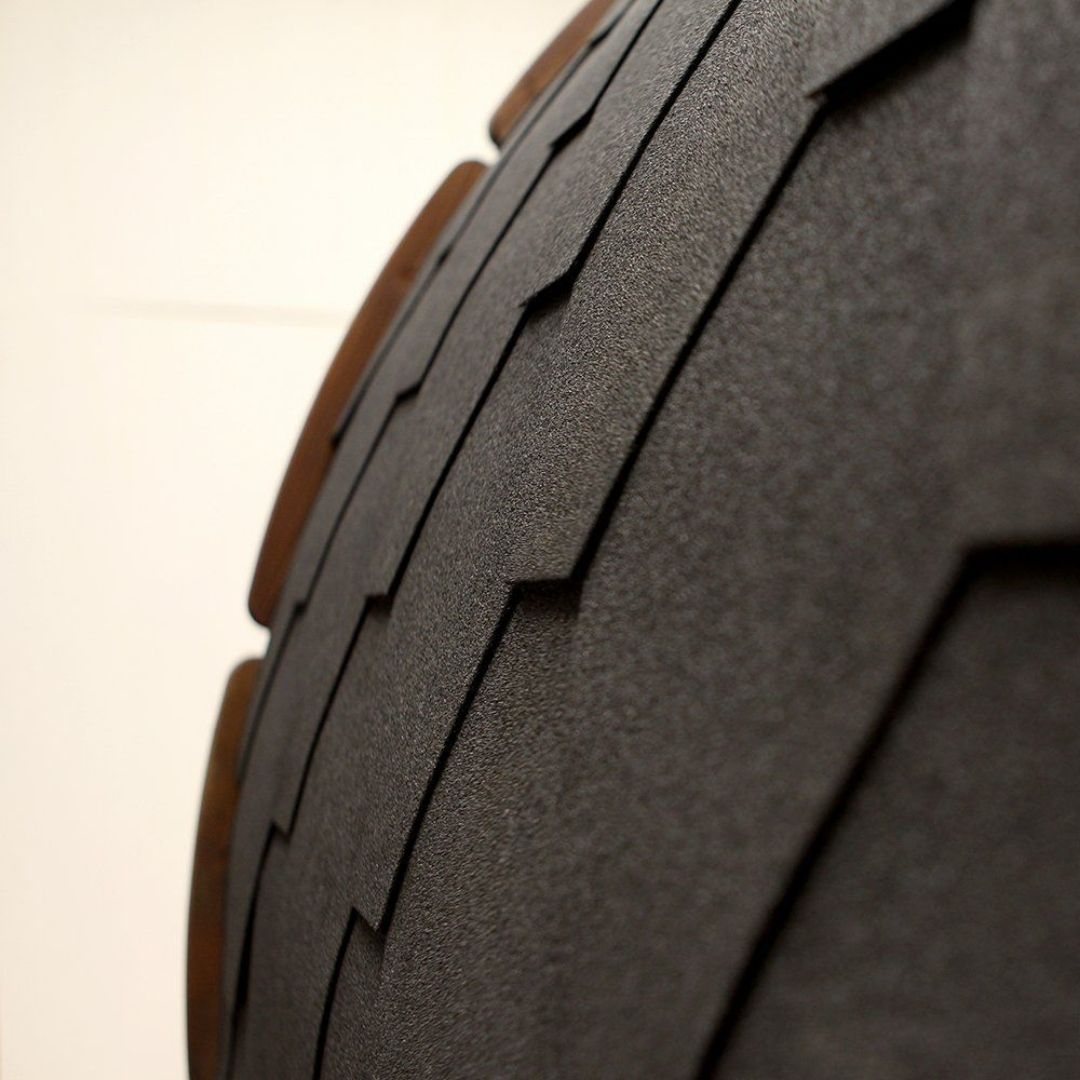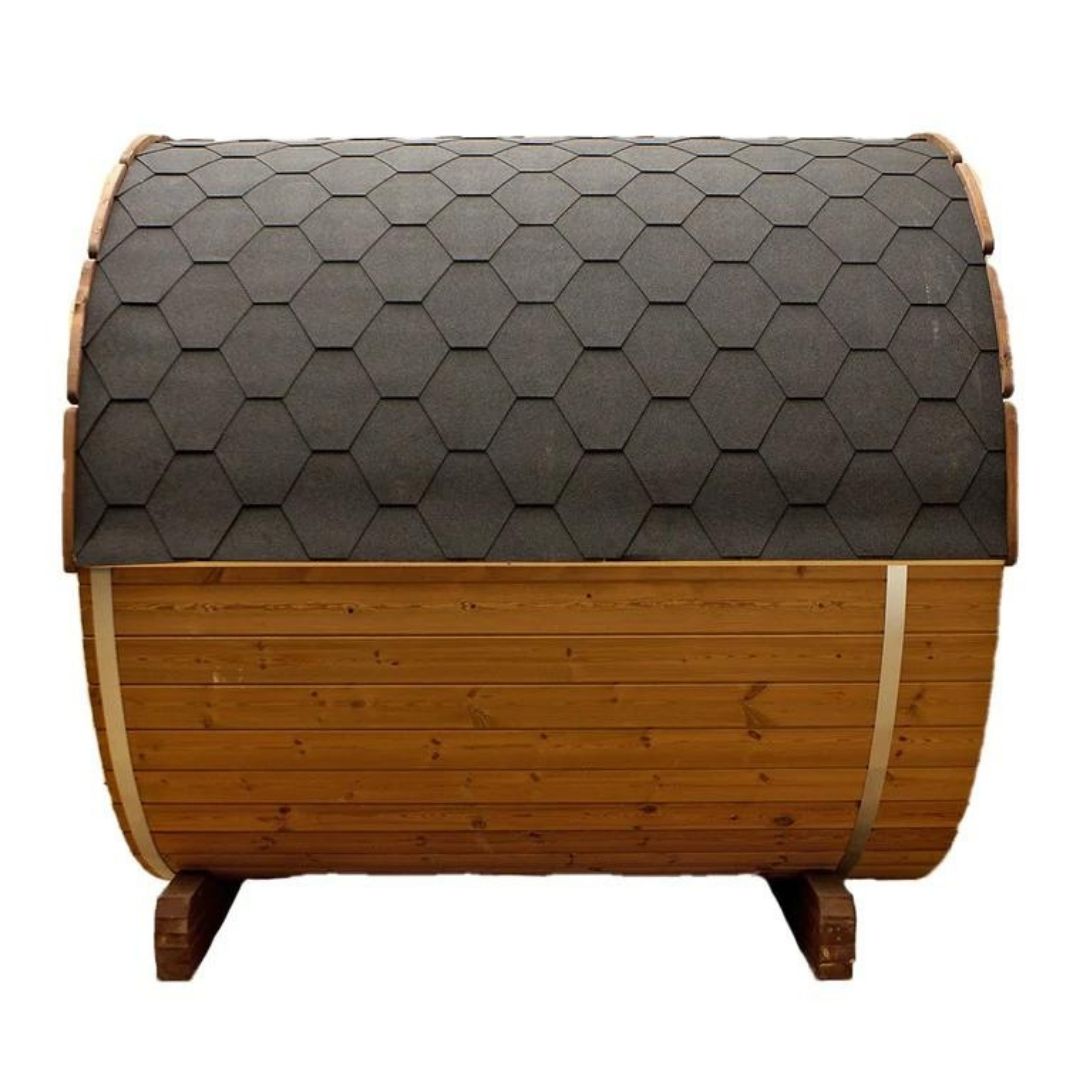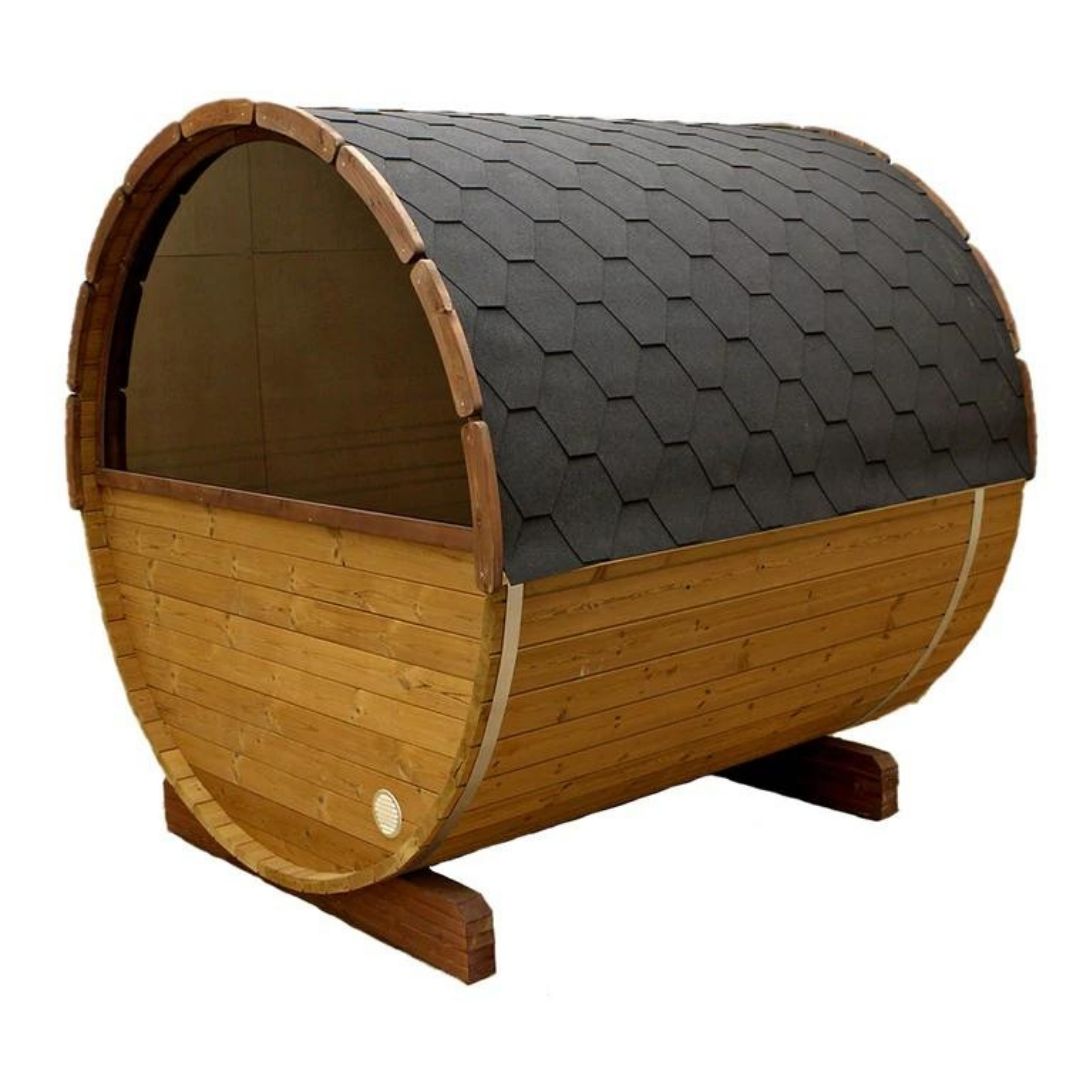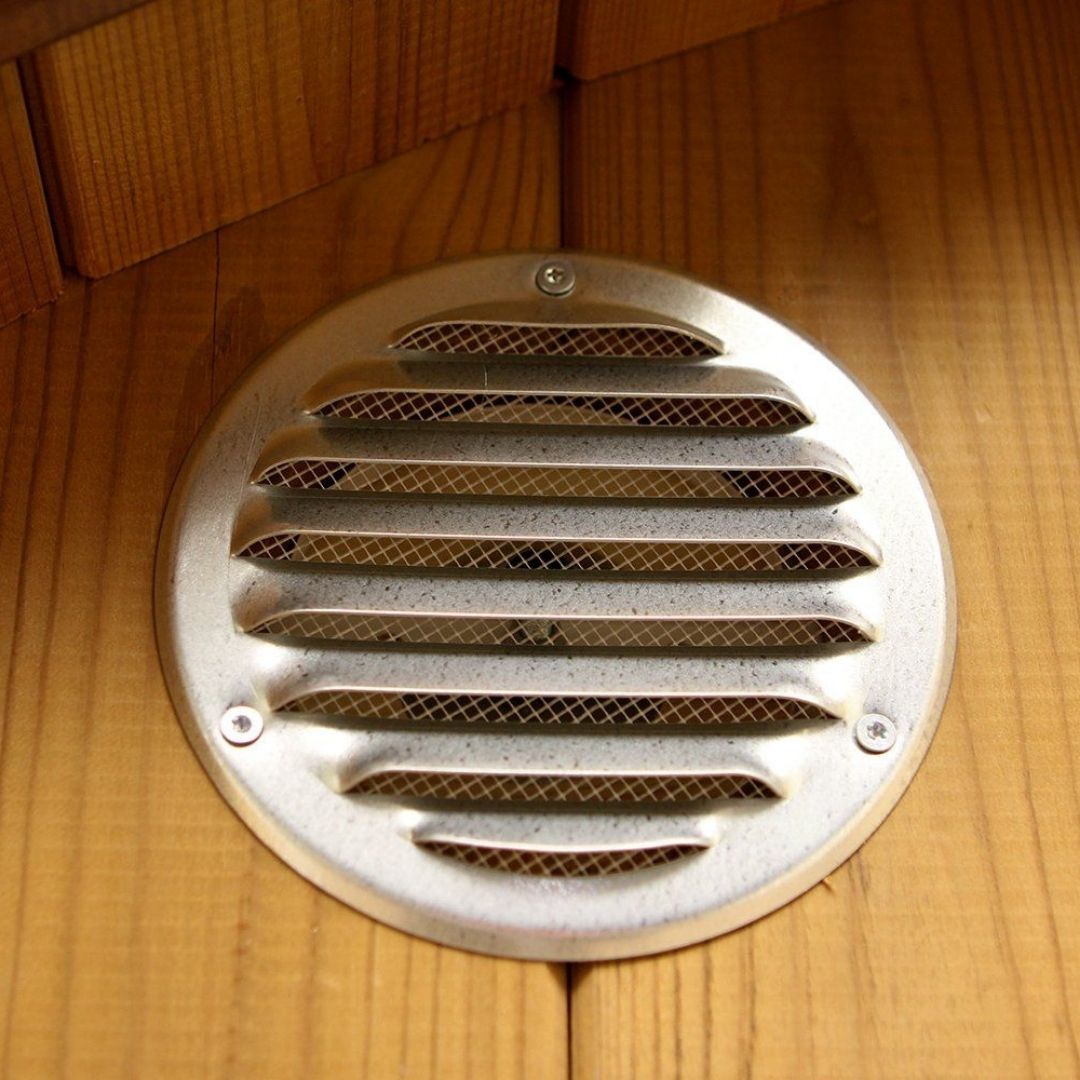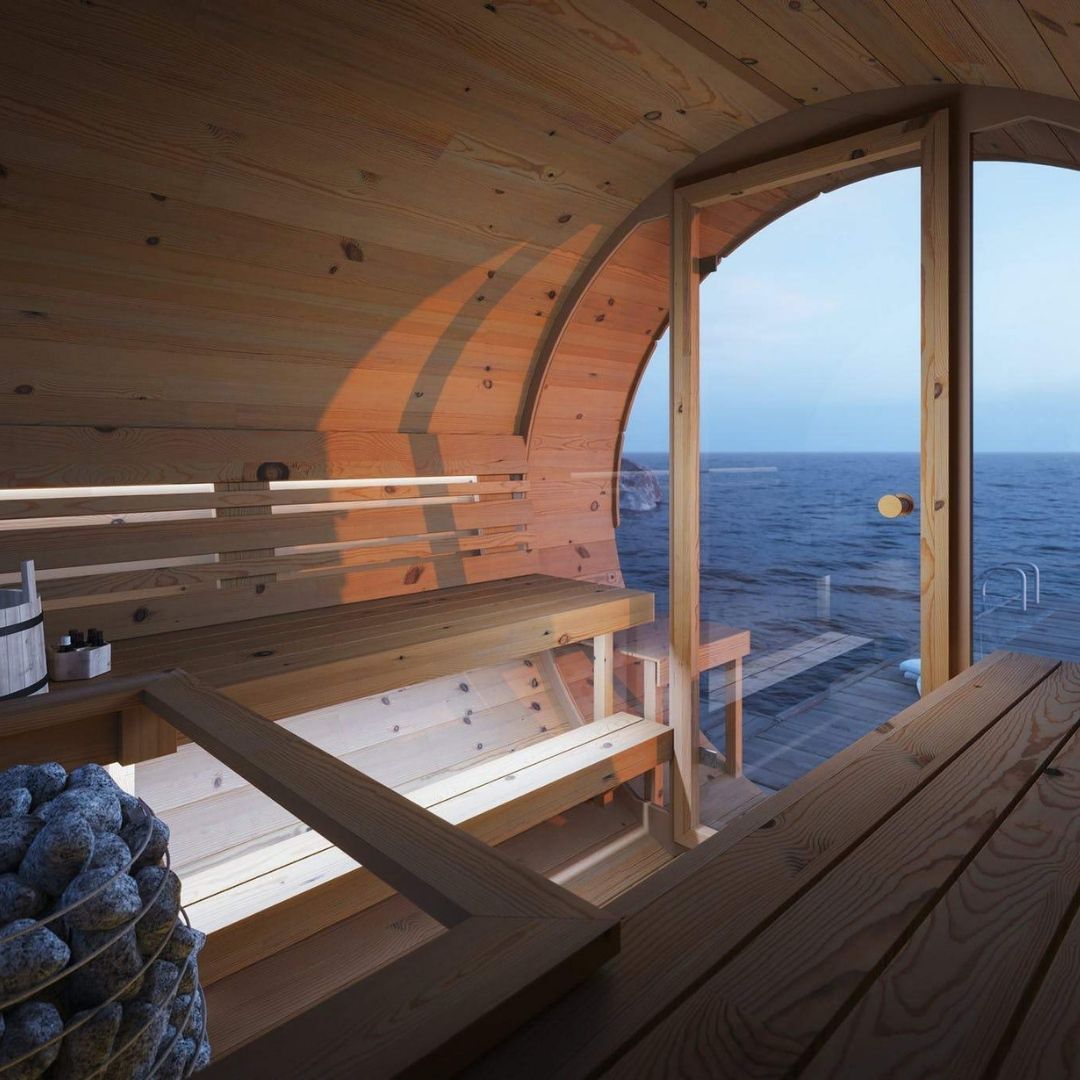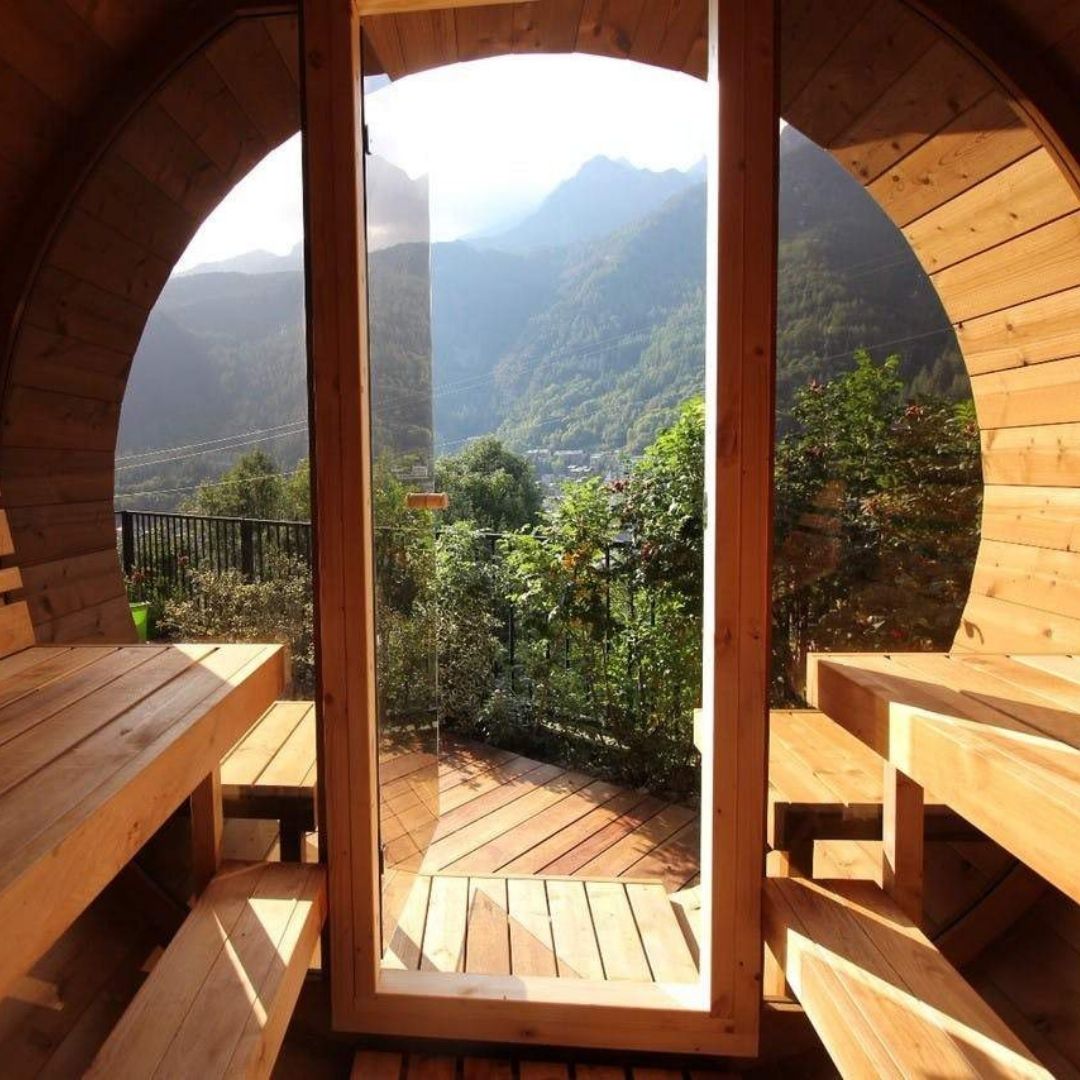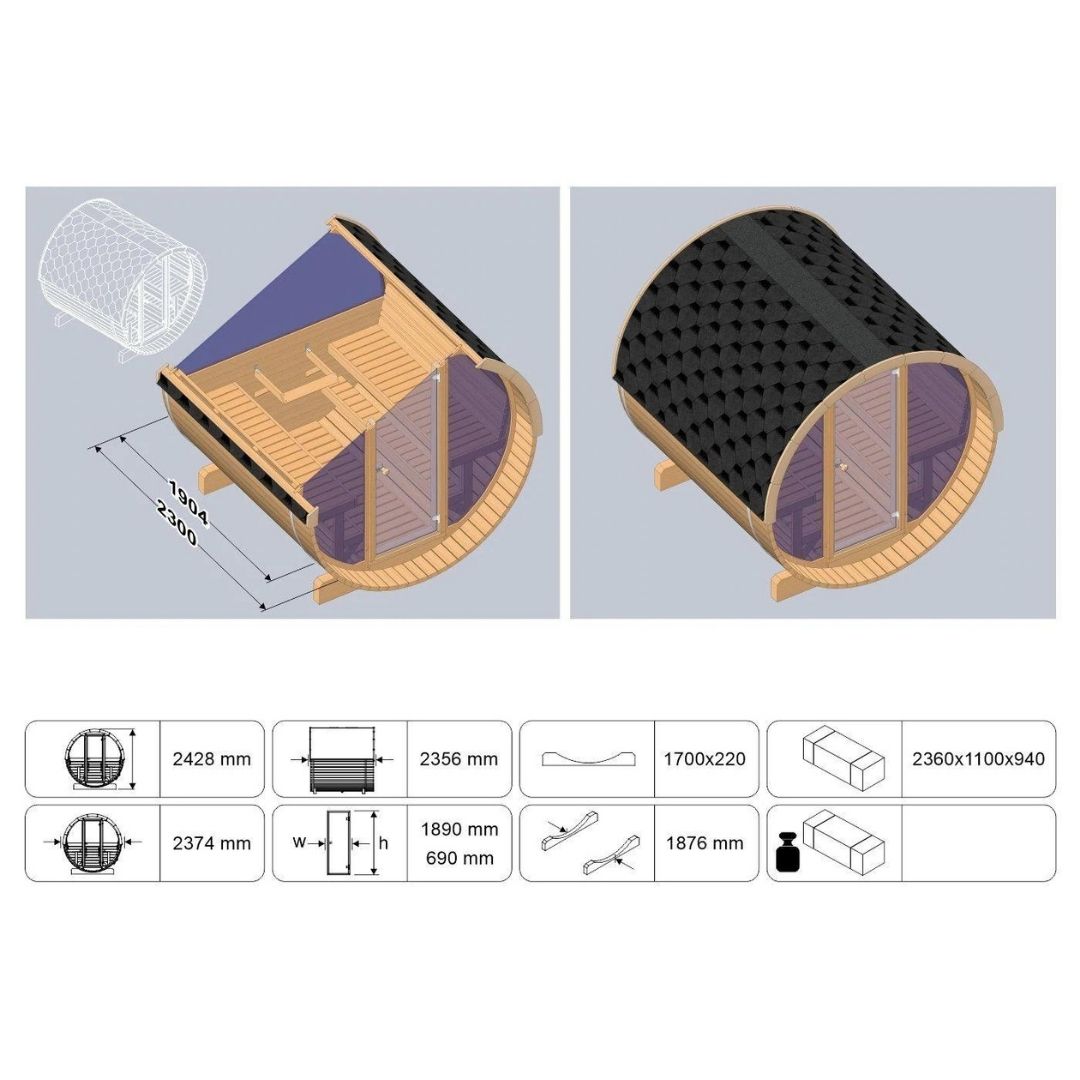 "Our mission is to help Kiwis turn their backyard into a personal paradise. In a world full of uncertainty, I can guarantee this: there's never been a better time to invest in yourself and your backyard."
Will, Co-Founder, Cedar Spring Recreation
We're super excited to be moving into a brand new warehouse in Tauranga. Our Warehouse Partner NDL have been working on a new site for a long time, and we are super happy to...

We're super excited to be moving into a brand new warehouse in Tauranga. Our Warehouse Partner NDL have been working on a new site for a long time, and we are super happy to...